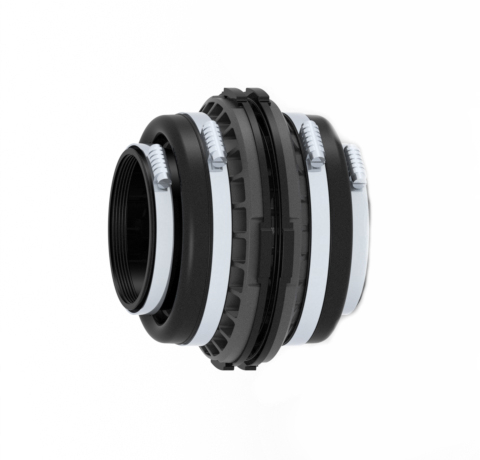 Product information
"Easy Fit" pipe ducts are made of top quality materials for long term use in an environment of harsh ambient conditions.

Advantages
Installation in each type of a sump: steel, PE, GRP.
Only one borehole, suitable both for rectangular and round sumps.
Compatible with all brands and dimensions of pipes available.
Easy installation carried out by one person owing to self-locking aligning studs.
Single or double pipe duct sealing ensured by internal and external gaskets.
Caps for recessing pipes at an angle (in excess of 15°).
Suitable for double-shell tanks and distribution sumps.
Continuous measurement.
The structure of high strength materials; Zytel® gasket bodies and Pellethan® caps.