Safety:
Underground LPG tanks from CGH fulfill the safety requirements of propane and butane storage. We hold all necessary certificates to manufacture such tanks issued by Notified Body.
LPG tanks are made of carbon steel and are equipped with access manholes
and covers with fittings. Connections and flanges used are provided by
well-known qualified producers.
Certification: CE 0045:
Zbiorniki podziemne wyposażone są we właz rewizyjny z pokrywą, na której zamontowano armaturę pochodzącą od sprawdzonych dostawców.
Technical data:
Production according to the directive PED/2014/68/UE, using the norms of AD 2000 or EN 13445
Anticorrosive protection – PUR coating resistant to puncture 10 kV
Pressure: 15,6 bar – standard, 17,6 bar on request
Working temperature: -20/+40°C
Other conditions on request
Basic technical data:
Volume
Diameter
TOTAL Lenght*
TOTAL Height
TOTAL Weight
[m3]
[ø]
[mm]
[mm]
[kg]
6,4
1 250
5 850
1 920
1 323
9
7 830
1 920
1 666
9,9
8 830
1 920
1 888
9,9
1 600
5 510
2 270
2 231
15
8 010
2 270
3 015
9,9
2 000
3 720
2 670
2 214
14,5
5 220
2 670
2 903
20,5
7 220
2 670
3 820
25
8 720
2 670
4 509
30
10 220
2 670
5 279
42,5
2 500
9 470
3 170
7 267
52
11 470
3 170
8 670
62
13 470
3 170
10 177
71
15 470
3 170
11 580
61,5
2 900
10 180
3 570
10 308
71,5
11 680
3 570
11 750
84,5
13 680
3 570
13 744
97,5
15 680
3 570
15 640
110
17 500
3 570
17 535
120
19 000
3 570
18 957
125
19 500
3 570
19 431
138
21 500
3 570
21 446
150
23 500
3 570
23 341
150
3 200
19 740
3 870
26 980
200
26 240
3 870
35 485
150
3 400
17 840
4 070
26 315
200
23 840
4 070
34 866
250
28 840
4 070
42 076
300
34 840
4 070
50 627
150
3 600
15 960
4 270
27 987
200
20 960
4 270
36 004
250
25 960
4 270
44 531
300
30 960
4 270
53 059
* Total length in tolerance to +0,5% according to norm
LPG sumps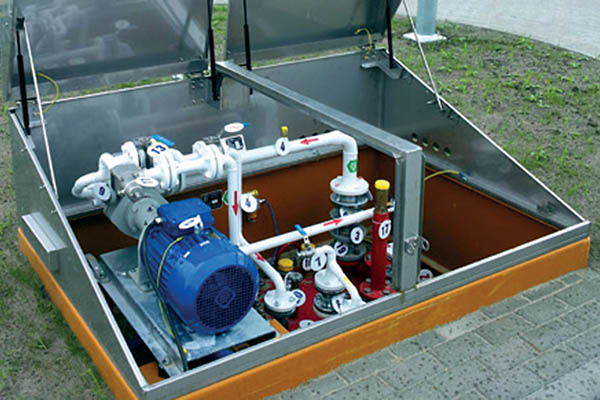 Project Module LPG at the Petrol Station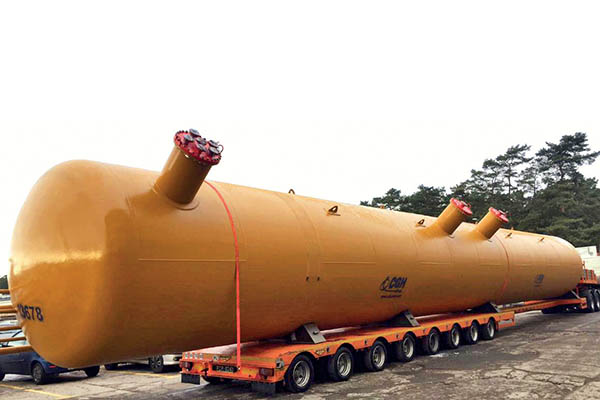 Project Baltic area, LPG Terminal: 3 x 200 m3, Ø 3200 mm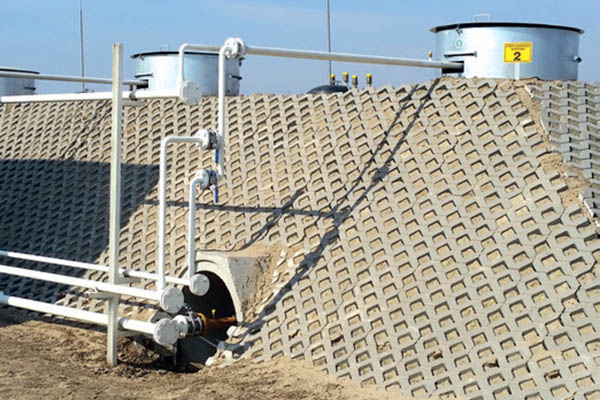 Project LPG Distribution Facility: 3 x 50 m3, Ø 2500 mm