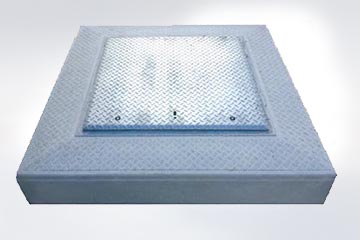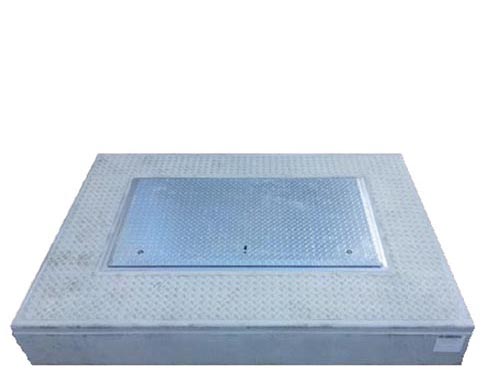 Steel cover, type 250 kN 740x1400x250 mm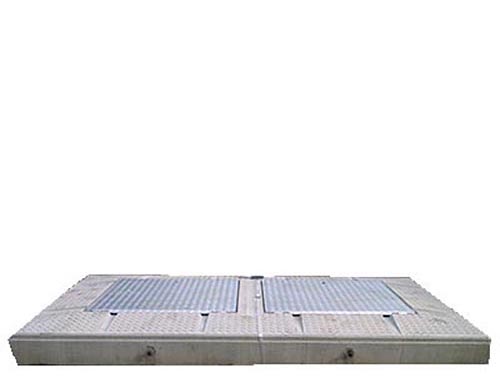 Double cover, 740×740 mm, 400 kN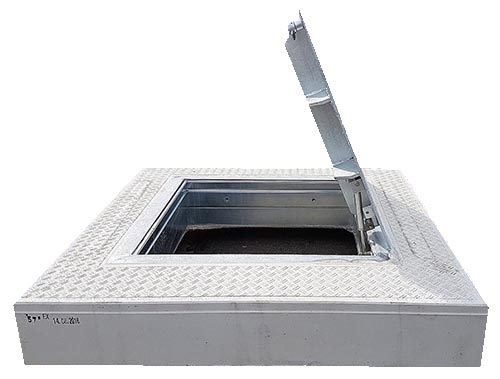 Steel cover, 920x920x250 mm, 400 kN, type M
Product information
Steel manhole covers shall be used to protect access sumps within fuel station traffic areas and other facilities intended for storage and distribution of petroleum products. Selection of the right cover category is under the facility designer. Vehicles with wheel load ≤ 400 kN are free to drive over such covers.
Advantages
Włazy najazdowe należy stosować do z
waterproof, protected against rain water
cover structure designed to bear traffic loads
equipped with a hot dip galvanized steel cover and frames
fitted with locking mechanism
outer surface made of corrugated plate effectively eliminates potential slipping
a concrete anti-slipping rim
Technical details
A concrete collar should rest along its entire perimeter not less than 150 mm each side, on specially made foundation. Road surfaces within traffic areas with steel access covers placed shall be laid flush with concrete collar edging to ensure smooth water drainage. Access cover itself shall be placed horizontally at the highest point of roadway. Method of setting and fastening concrete collar to the ground should be specified in engineering design and developed individually for specific location.